Meet The Camp Quest National Staff
The Camp Quest National Support Center has dedicated staff members who assist the affiliate camps, administer some camp programs directly, and handle outreach and marketing activities for the network as a whole. With decades of camp and nonprofit management expertise, they work year-round to provide a meaningful and memorable summer camp experience for hundreds of campers annually.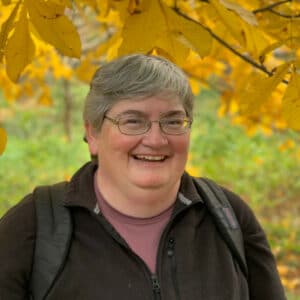 Jen Hargrave
Interim Manager & Field Manager
Jen has been a camp person for over 40 years, beginning as a camper at Girl Scout Camp. When Jen was 16, her mom suggested outdoor work, saying, "Wouldn't it be fun if you could be a camp counselor forever?" So Jen set out to do just that. With a degree in Outdoor Education, Jen has worked across the country, from California to New Hampshire and many places in between. One thing all the different camps and programs solidified for Jen was "Camp does kids a world of good!"
Jen brings to Camp Quest a strong background in programming, especially team building, environmental education, and crafts. In addition, she possesses a wealth of knowledge around health and safety due to her 20+ years' experience as an American Camp Association Visitor and Standards Instructor. Jen is also an American Red Cross Instructor and an instructor trainer for USA Archery. Finally, Jen is the Co-Chair of the NY & NJ American Camp Association Standards Committee.
Camp Quest Inc. is excited to have Jen join its National Support Center staff. As Field Manager, Jen will assist camps in streamlining training and providing on-site or virtual support to our camps. "Jen's knowledge and experience will provide Camp Quest with the ability to provide training in a consistent, high-quality manner," says Mary Sullivan, Director of Camp Operations. "Her passion for camp, quality programming, and program safety will build upon an already strong program foundation, while incorporating new elements. We are fortunate to have Jen join our operations as we seek to add new camps under the national umbrella while continuing support to our existing affiliates."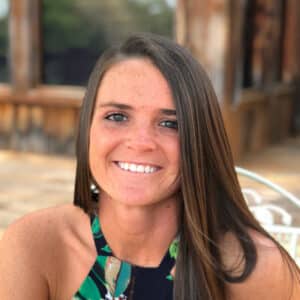 Jenny Knejfl
Program Services Manager
Jenny started with Camp Quest in September 2021 with a background in directing and overseeing summer camps for the past 6 years. She completed her master's degree focusing on Youth Development and Family Studies. With her previous experience of camp administration and programming, Jenny is excited to continue to work with a camp organization that will allow for further personal and professional growth. She states, "Camp Quest's mission is so important to our youth, and I look forward to helping this organization grow and reach more children and their families."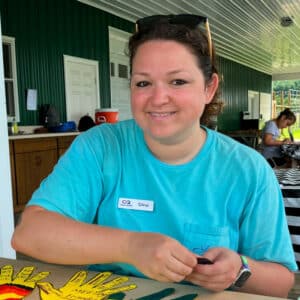 Gina DiStefano
Program Coordinator
Gina's passion for working at camps began when she was a Counselor-in-Training at Girl Scout camp in Southern Ohio in 2012. Since then, she has been Camp Manager at a horse farm in Wilmington, NC; Aquatics Director at a day camp on Cape Cod, MA; and Recreation Supervisor at a private beach club on Bald Head Island, NC; before joining Camp Quest as Program Coordinator this year. Gina has her degree in Recreation and Tourism Management from the University of North Carolina Wilmington. She currently lives in Denver, CO. "I'm excited to be a part of a like-minded community and grow my camp knowledge and experience. I'm looking forward to traveling to more CQ camps across the country. Hopefully, I'll check them all off the list!"
2023 Camp Quest National Board of Directors
Rachel Chase, Chair
Sam McGuire, Vice Chair
August Brunsman, Treasurer
Tim Cummings, Secretary
Alex Beigel
Amanda Metskas
Ben Frey
Caleb Williams
Cristina Tuckness
John Meek