Meet The Camp Quest National Staff
The Camp Quest National Support Center has dedicated staff members who assist the affiliate camps, administer some camp programs directly, and handle outreach and marketing activities for the network as a whole. With decades of camp and nonprofit management expertise, they work year-round to provide a meaningful and memorable summer camp experience for hundreds of campers annually.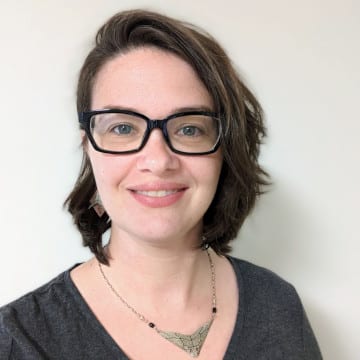 Alyssa Fuller
Executive Director
Alyssa Fuller joined Camp Quest in October 2023 with a background in education, arachnology, secular activism, and nonprofit development. A lifelong atheist and northern Virginia native, she holds degrees in Biology and Secondary Science Education from Western Carolina University and now lives in upstate South Carolina with her spouse, daughter, and a menagerie of pets. She is passionate about strong science education, especially outdoor education and inquiry-based learning, so she is delighted to be a part of bringing those key formative learning experiences to campers across our Camp Quest networks. For her, summer camp was a life-changing opportunity to find community and belonging in youth, so the mission and vision of Camp Quest are very close to her heart. Apart from camp and education, she's enthusiastic about LGBTQ+ issues, church-state separation, classic movies, and creepy crawly things.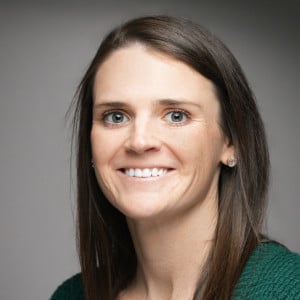 Jenny Knejfl
Program Services Manager
Jenny started with Camp Quest in September 2021 with a background in directing and overseeing summer camps for the past 6 years. She completed her master's degree focusing on Youth Development and Family Studies. With her previous experience of camp administration and programming, Jenny is excited to continue to work with a camp organization that will allow for further personal and professional growth. She states, "Camp Quest's mission is so important to our youth, and I look forward to helping this organization grow and reach more children and their families."
2023 Camp Quest National Board of Directors
Rachel Chase, Chair
Sam McGuire, Vice Chair
August Brunsman, Treasurer
Alex Beigel, Secretary
Amanda Metskas
Ben Frey
Caleb Williams
Cristina Tuckness