Camp Quest Founded
Camp Quest was founded in 1996 by a small group of dedicated and energetic people with the Free Inquiry Group of Cincinnati and Northern Kentucky. Edwin and Helen Kagin, Ed McAndrews, Elizabeth Oldiges, Nikki Orlemann, and David Scheidt served as members of the original Camp Quest planning committee with Vern Uchtman as chairperson.
First Camp Quest Session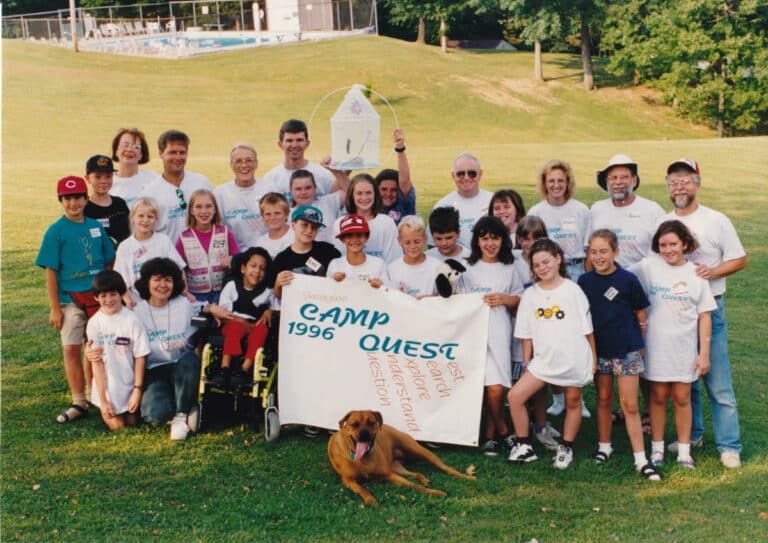 The first Camp Quest session, serving 20 campers ages 8-12, was held in Boone County, Kentucky, in August of 1996.
Relocation

After meeting in Kentucky for two years, Camp Quest relocated to Ohio in 1998.
Incorporation
In 2000, the desire to expand prompted Camp Quest to incorporate independently of the Free Inquiry Group with Fred Edwords, former Executive Director of the American Humanist Association, serving as the first president.
Expansion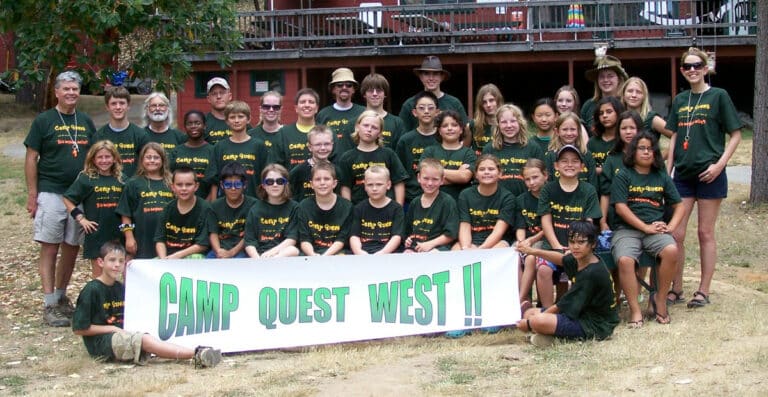 In 2007, Camp Quest, Inc., the operator of the original Camp Quest, expanded its mission to serve as an umbrella organization supporting all of the Camp Quest camps in North America.
Staff Hired
In 2008, with the generous support of a grant from the Institute for Humanist Studies, Camp Quest, Inc. hired its first employee, former Executive Director Amanda Metskas.
Creation of a Nationwide Network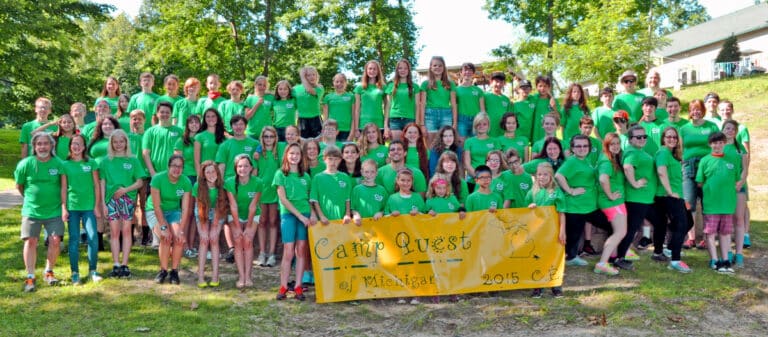 In these years, Camp Quest, Inc. concentrated on expanding into more territories and creating a supportive network for the CQ community. Camp Quest affiliates were started across the US, from Virginia to California, and annual summits were started to encourage volunteer development. Camp Quest affiliates were operating in 18 locations.
Consolidation and New Leadership
The Camp Quest headquarters were reimagined and renamed as the Camp Quest National Support Center. The role of the National Board was clarified, and a new governance system was instituted. Supporting services, including registration software and volunteer training, were provided to the affiliate camps. Camp Quest reached an agreement with the American Camp Association to support the accreditation of affiliates, and five camps achieved this goal.
In 2017, Camp Quest hired its second Executive Director, Kim Newton, who remained in the role until September 2020. Currently, Sarah Bingham Miller serves as Executive Director.
The Future of Camp Quest
Camp Quest is continuing to invest in supporting affiliate camps through training, providing professional support services, and building a strong financial base. We now have twelve Camp Quest affiliates across North America and are planning to expand with new regions and new programming. We're honored by the community support we have received in our first quarter century, and we're planning to grow in a sustainable fashion to make sure we thrive over the next 25 years.
Click below to access financial information for previous years. It is our goal to remain transparent and accountable to our funders and sponsors.
Prior Years