Camp Quest seeks to provide an inclusive camp experience, which is shaped by celebrating diversity and allowing campers to discover the natural world around them as they forge lasting friendships in a supportive, like-minded community.
Our vision is that all Camp Quest campers come as unique individuals, learn and share in educational and inquisitive adventures, and leave as enriched individuals, confident in making an impact and passing on their humanist values in their own home communities.
Through our programs, we seek to:
Develop inclusive communities that celebrate diversity
Foster inquisitive thinking and exploration of the natural world
Cultivate empathy and relationship building as foundations of an ethical, productive, and fulfilling life
Provide a safe and fun environment for personal and social growth
The Camp Quest Support Center offers essential services to camps to help them provide high-quality camp experiences. We support the development of new and established camps by providing program and training resources, offering fundraising support, and working with camps to ensure network-wide program standards. The Camp Quest Support Center is based in Staunton, VA.
Camp Quest, Inc. provides the following services to its affiliates:
Use of the Camp Quest name and logo
Brand recognition – legitimacy as a member of a widely recognized, freethought camp community
Eligibility for inclusion in Camp Quest, Inc.'s group tax exemption, conferring 501(c)(3) status (available to U.S. licensees only)
Eligibility for camp-starting grants and campership funds promotion and marketing support, which may take the form of materials, electronic media, etc.
Increased visibility to potential camp families
Opportunities for networking and information sharing with other Camp Quest affiliates
Operational and program guidance, which may include some IT resources, standardized forms and templates, etc.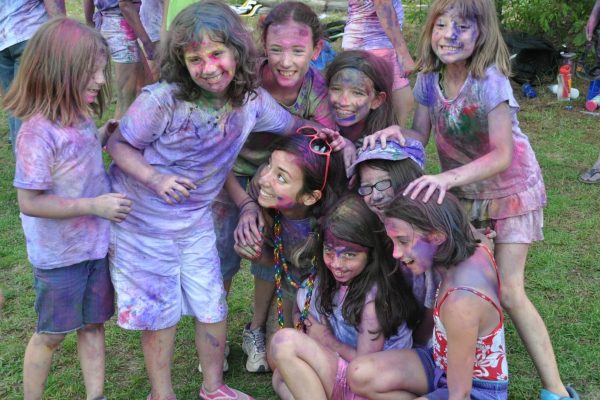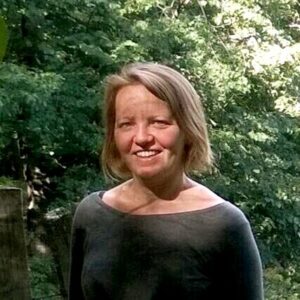 Sarah Bingham Miller
Executive Director
Sarah Bingham Miller became Camp Quest's Executive Director in October 2020. She joined our community in 2018 as Development Director. "It has been an honor to be welcomed by the Camp Quest community over the past two years. The dedication, love, and passion shown by the entire volunteer community is unlike anything I've encountered before. And, of course, the campers are a joy to know and to learn from. I've also been deeply impressed by the larger secular movement and their tireless work to nurture humanist communities while protecting the rights of the non-religious in an increasingly difficult environment," Sarah shares. "I am looking forward to working with the board, staff, and volunteers to bring Camp Quest into its next chapter."
Sarah brings 25 years of experience to the role. Her nonprofit experience includes time as the General Manager of an arts organization dedicated to US-Cuban exchange and as the Production Manager of a Latin American film festival, to which she dedicated several years of volunteer service. Additional professional experience includes several years in training and management at J.P. Morgan Chase, including establishing a new Creative Services department in Buenos Aires. She holds art history degrees from the University of Chicago and Northwestern University.
Governance
2021 Board of Directors
Kiah Beeman (Secretary)
August E. Brunsman, IV (Treasurer)
Theresa Bulander (Vice-Chair)
Timothy Cummings
Rachel Falk
Ben Frey
John Meek (Chair)
Megan Pike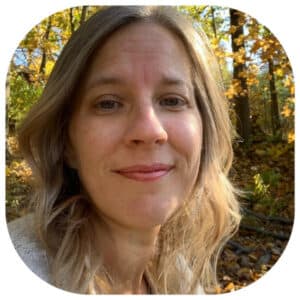 Mary Sullivan
Director of Camp Operations
Mary brings deep experience in program development and management to Camp Quest. Mary hails from New Jersey and currently lives in Ohio. She has an extensive background in youth development, including 18 years in summer camps and the last 15 years as a camp director. Her recent work includes serving the YMCA as a Camp Director and Healthy Lifestyles Director, and she also has experience with nonprofit and school youth programs. In addition, she has served on the ACA NY-NJ Standards Committee and on the ACA-NJ Board as Professional Development Chair. She currently serves as ACA Standards Visitor and Trainer. Her volunteer experience includes working as a court-appointed child advocate for CASA, and she is a trained Crisis Text Line counselor. Mary shares, "I am honored to join an organization that shares my passion for helping children learn, grow, and thrive. I am excited to work with the CQ family and for the future ahead!"
National Council
Andria Bond – CQ North
Brian Parra – CQ West
Heather Robinson – CQ Ohio
Ian Plouffe – CQ Smoky Mountains

Lauren Carter – CQ Arizona




Jason Cole – CQ Texas



Jennifer Larson – CQ Kansas City
Megan Jackson – CQ Northwest
Nick Travis – CQ Mid-Atlantic
Skyler Dickinson – CQ Michigan
West Ruffin – CQ Oklahoma